Nancy's Areas of Expertise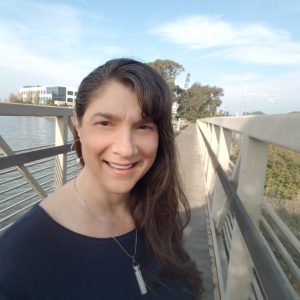 I specialize in helping my clients overcome trauma, PTSD, anxiety, depression, chronic pain and phobias. Additionally, I specialize in performance enhancement for athletes, performers, and people who desire excellence in their lives.
I am a Somatic Therapist, and that means that I work with the felt sense in the room with my clients. Areas of focus are often related to pre-verbal trauma, or trauma that gets stuck and stored in the body. Because I work to help my clients to release trauma stored in the body, Somatic Therapy is often brief compared to traditional talk therapy.
My modalities of choice are Acceptance and Commitment Therapy (ACT), Brainspotting, Gottman Method Couples Therapy, Hakomi, Hypnotherapy, NLP, and a variety of Somatic and Sport Psychology methods.
Therapeutic Framework
My therapeutic framework is that I like to hold space for challenges while maintaining a pulse on a vision for your future. I love that quote by John Wooden: "Do not let what you cannot do interfere with what you can do." We all want to get out of pain, but the reason we want out of pain is to excel and to open up and expand into what is already bubbling up inside of us. I like to keep in mind and make room for my client's struggles and at the same time, be a support to them as they evolve into what life is calling them to become.
Education
M.A. in Somatic Counseling Psychology from John F. Kennedy University
Graduate Sport Psychology Certificate from John F. Kennedy University
B.A. in Psychology from UC Davis
Favorite Quote
"Do not let what you cannot do interfere with what you can do."
-John Wooden
Request a Consultation
Are you ready to get started? Fill out the Request for Services Form and I will get back to you within 24 hours to schedule a complimentary discovery session to see if therapy is the next step for you.