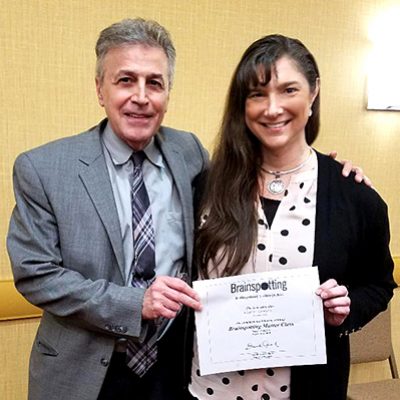 Hi there, this is Nancy. I would love to tell you a little bit about Brainspotting. I find Brainspotting to be extremely effective for most of my clients and this page offers to share with you a bit about what it is, how it works and how it can easily help relieve your symptoms of trauma, PTSD, anxiety, depression, fear, performance issues and much more.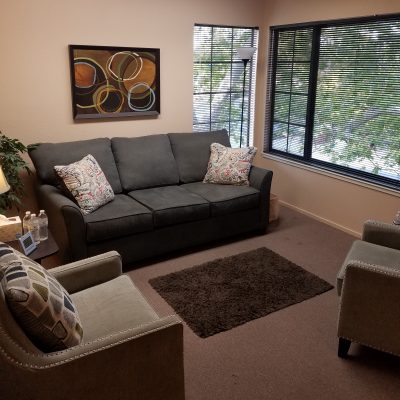 What is a Brainspot?
A Brainspot is a point in visual space that correlates with a particular thought you are thinking. You can then notice how you feel as it relates to where you are looking and what you are thinking about. 
That Brainspot then gets processed through the addition of relaxing bilateral sound as well as empathetic presence of your therapist. 
Who can benefit from brainspotting?
Who Can Benefit From Brainspotting?
Brainspotting is a brained based therapeutic model that functions to help released trauma stored in the body.
Often good types of issues that Brainspotting is beneficial for are pre-verbal memories, meaning memories that were created before we developed language. A memory that has developed during this time is stored and coded another way other than verbal, often in the body.  
WHY CHOOSE BRAINSPOTTING?
Why Choose Brainspotting?
Brainspotting hyperfocuses on the specific location of stored traumas and issues. Generally speaking, there is less talking in a Brainspotting session, but silence is not required. 
Typically clients see significant results in how they experience their internal world after their first session, with subsequent sessions building on this improvement. 
SPORT AND PERFORMANCE TRAUMA
Brainspotting for Athletes
Sports Trauma Recovery
Performance Trauma Recovery
PTSD and other Trauma
Performance Anxiety
YIPS – Performance Blocks
Sports Injuries
Overcome Fear of Failure/Success
Breaking Through Slumps
Release Fears/Phobias
Are you ready to get started? Fill out the Request for Services Form and I will get back to you within 24 hours to schedule a complimentary discovery session to see if therapy is the next step for you.