Couples Therapy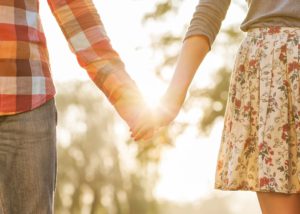 Do you ever wonder what makes some relationships work, while others fail? It may surprise you to know that 80% of failed romantic relationships end due to partners simply drifting apart from each other.
Are you interested in learning your specific strengths as well as areas of opportunity as a couple? Would you like to build meaningful connections with your partner? I use empirically supported methods to help couples reignite the fire between them.
In addition to being a somatically oriented therapist, I am also trained in Gottman Method Couples Therapy Level 1 and 2. Couples therapy is indeed different from individual therapy. Together we work on creating a sound relationship house using the tools and resources backed up by research.
Assessing the mental health of your relationship is the first step to the process. Once assessments have been completed, we will get to work on building love maps, create meaningful connection, build trust, manage conflict, help support each other with your hopes and dreams, and whatever other goals you have for your relationship.
If you are interested in learning more about the process of couples therapy, feel free to reach out and we can set up a time to talk by phone about your desires with couples therapy.
REQUEST A CONSULTATION
Are you ready to get started? Fill out the Request for Services Form and I will get back to you within 24 hours to schedule a complimentary discovery session to see if therapy is the next step for you.